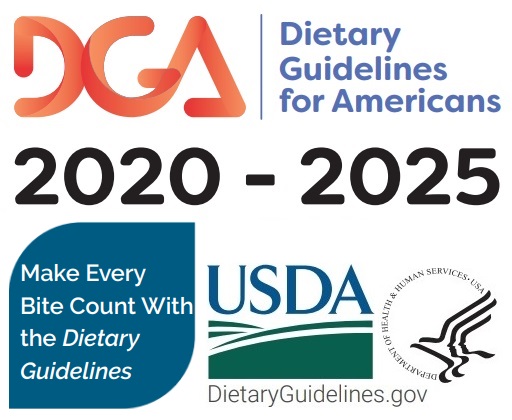 Welcome to NIS Food and Nutrition Services!
OUR MISSION: Support the learning of every student by providing nutritious meals and an environment that encourages lifelong healthy eating habits.
Burgers and Books Event
Have you heard of the summer slide? Help maintain your child's current reading skills by reading to them or encouraging them to read on their own every day. The Newport Independent Schools Summer Feeding Program can help!
Join us every Tuesday in July for lunch and a book, both FREE for kids 18 and under. Parents can also learn about FREE literacy and math resources that make learning part of a daily, summer routine.
Buena Vista Park from 11:30 - 12:30
FREE Meal Service Continues
Check out all the ways in which students can receive free meals this summer! Summer meal service will begin the week of June 7th. There will be no meal service May 31st-June 4th.
Burgers and Books- Every Tuesday at Buena Vista Park (Burgers and Books Details)
Also beginning June 7th, a curbside meal kit pickup will be available every Monday between 9:00am and 1:00pm. Parents can pickup a meal kit at any Newport school for any child 18 and under. The kits are a week's worth of meals and include fresh produce, ready to eat items and fully cooked reheatable items.
Meal kits must be ordered in advance. Please call (859) 292-3038 by 12:00 on Friday June 4th before the first pickup on Monday June 7th.
Students attending summer school will be served a free breakfast and lunch everyday.
Another Round of P-EBT Cards Coming Soon
P-EBT Round 3 Information in Spanish
New Meal Distribution Beginning March 8th
We are happy to be serving students in school this week. With in-person learning now taking place on four days, we will no longer distribute bulk meal packs to our Hybrid A and B Learning Groups. We will continue our service to these students by providing them with a meal on Wednesday only, which will now be their only virtual learning day of the week.
The current curbside pickup service at Newport Intermediate will remain on Wednesday from 11:00am-12:00pm. This service is available to students enrolled in any Newport school.
For our students that are "Virtual Always", there will be no changes at this time. These students will still receive meals for the week on Friday.
Please call the Food Service Department with questions- (859) 292-3038.
February 12th
In anticipation of impending weather next week, families that typically receive meal deliveries on Monday should have received meals today. If you did not receive a delivery and would like to arrange for delivery as soon as possible, please call our district office at (859) 292-3038.
January 18th
Due to the number of students and staff on quarantine, the district has returned to all virtual instruction. The tentative plan in place is to return to hybrid instruction on Monday February 22nd. While instruction is all virtual, students in our hybrid learning groups receive meals for five days instead of three days.
Group B students will receive meals by pickup or delivery on Tuesday January 19th. After this week, these students will receive meals on Monday of each week.
Group A students will receive meals by pickup or delivery on Wednesday's.
Virtual Always students will continue to receive meals by delivery on Friday's.
January 11th-15th
We are excited to see students back in school on January 11th. Our menus have been updated to reflect what is being served to students while they are in school. If you have questions or concerns regarding items being offered, please contact our district office.
All students can receive meals while they are learning virtually. Our At-Home menus have also been updated. We encourage all families to participate in our meal service! Please call the district office to sign up or for more information. Current meal distribution details:
Group B- Meal pickup and deliveries take place on Monday between 11 and 12:00
Group A- Meal pickup and deliveries take place on Wednesday between 11 and 12:00
*Students in hybrid learning groups receive three breakfasts and three lunches
Virtual Always- Meal deliveries take place on Friday between 11 and 12:00
*Virtual Always students receive five breakfasts and five lunches
Sign up for meal service by calling (859) 292-3038
District Coordinated Health Committee Virtual Meeting
Wednesday, December 16th (@2:00)
The purpose of the meeting is to review the annual assessment of the district's nutrition and physical activity environments. Parents and members of the community are invited to participate and can provide input in the following ways:
1. Contact the food service office and request a link to participate in the virtual meeting.
2. Review the Child Nutrition and Physical Activity Report here and share thoughts, concerns, and questions by contacting the food service department.
Phone Number: (859) 292-3038
Email Address: lisa.rizzo@newport.kyschools.us
Meal Service December 14th-18th and Over Christmas Break
The week of December 14-18 will be the last week of meal service until staff returns in January. Students will receive more than the typical one week worth of breakfasts and lunches. Meal packs include shelf stable items such as cereal bowls, oatmeal bars, applesauce cups, peanut butter and 100% juice. Other items that can be enjoyed right away or kept frozen include muffins, bagels, calzones, uncrustables and quesadillas.
Meal requests are ongoing and students can sign up to receive meals at anytime by contacting the food service department.
Meal Service November 23rd-27th
Communication Card Menu Item Update Thanksgiving Break.pub
Please see the attached flyer for service details.
*VIRTUAL LEARNING MEAL SERVICE*
During all virtual instruction, please take advantage of our FREE meals. The success of our Food Service program is dependent upon student participation. Weekly meal packs will contain five breakfasts and five lunches. All items are thoroughly cooked and can be consumed cold or heated. Please note refrigeration is required. See below for meal distribution details.
Curbside Pickup Service
Beginning Monday November 9th, meal packs can be picked up on Monday or Wednesday between 11:00-12:00 at the Newport Intermediate School. Students can receive one meal pack a week. For students that currently utilize our daily pickup service, additional signups are not required. Students wanting to begin meal service should call our Food Service Department at (859) 292-3038. Also note that students previously picking up from NPS, will now pickup from Newport Intermediate.
Delivery Service
Students currently receiving a daily delivery will now receive a delivery once a week. Delivery days have been determined by hybrid learning groups. Please note that meals will be delivered between 11:00 and 12:30. Exact times may vary. Families must notify staff if a student will not be home to receive meals. Meals will not be left at the door and students may be removed from the list after two missed deliveries. If you would like to be added or removed from the delivery list, please email: lisa.rizzo@newport.kyschools.us or call (859) 292-3038.
Group A Learners will receive meals for the week every Wednesday beginning on November 11th.
Group B Learners will receive meals for the week every Monday beginning on November 9th.
Virtual Always Learners will receive meals for the week every Friday beginning on November 6th.
Virtual Meal Service Flyer Spanish .docx
Good nutrition and learning go hand in hand. The Child Nutrition and Food Service Department is made up of a team of food and nutrition professionals that are dedicated to students' health, well being and their ability to learn. We support learning by promoting healthy habits for lifelong nutrition and fitness practices. Meals, food and beverages sold or served at schools meet state and federal requirements which are based on the USDA Dietary Guidelines.