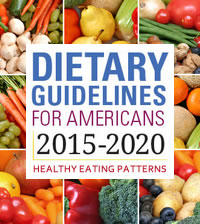 Welcome to NIS Food Services!
Meal Service November 23rd-27th
Communication Card Menu Item Update Thanksgiving Break.pub
Please see the attached flyer for service details. If you did not receive a delivery on Friday the 20th or Monday the 23rd, please call our office:
292-3038.
*VIRTUAL LEARNING MEAL SERVICE*
During all virtual instruction, please take advantage of our FREE meals. The success of our Food Service program is dependent upon student participation. Weekly meal packs will contain five breakfasts and five lunches. All items are thoroughly cooked and can be consumed cold or heated. Please note refrigeration is required. See below for meal distribution details.
Curbside Pickup Service
Beginning Monday November 9th, meal packs can be picked up on Monday or Wednesday between 11:00-12:00 at the Newport Intermediate School. Students can receive one meal pack a week. For students that currently utilize our daily pickup service, additional signups are not required. Students wanting to begin meal service should call our Food Service Department at (859) 292-3038. Also note that students previously picking up from NPS, will now pickup from Newport Intermediate.
Delivery Service
Students currently receiving a daily delivery will now receive a delivery once a week. Delivery days have been determined by hybrid learning groups. Please note that meals will be delivered between 11:00 and 12:30. Exact times may vary. Families must notify staff if a student will not be home to receive meals. Meals will not be left at the door and students may be removed from the list after two missed deliveries. If you would like to be added or removed from the delivery list, please email: lisa.rizzo@newport.kyschools.us or call (859) 292-3038.
Group A Learners will receive meals for the week every Wednesday beginning on November 11th.
Group B Learners will receive meals for the week every Monday beginning on November 9th.
Virtual Always Learners will receive meals for the week every Friday beginning on November 6th.
Virtual Meal Service Flyer Spanish .docx
Good nutrition and learning go hand in hand. The Child Nutrition and Food Service Department is made up of a team of food and nutrition professionals that are dedicated to students' health, well being and their ability to learn. We support learning by promoting healthy habits for lifelong nutrition and fitness practices. Meals, food and beverages sold or served at schools meet state and federal requirements which are based on the USDA Dietary Guidelines.